This is the final stage. Now the export configuration for the Batch will be executed ending the job/batch workflow.
Batches being exported will show up on the Batches in process.
After exporting is done the Batch can be found either on the Batches Exports section or on the Batches tab with the status "exported".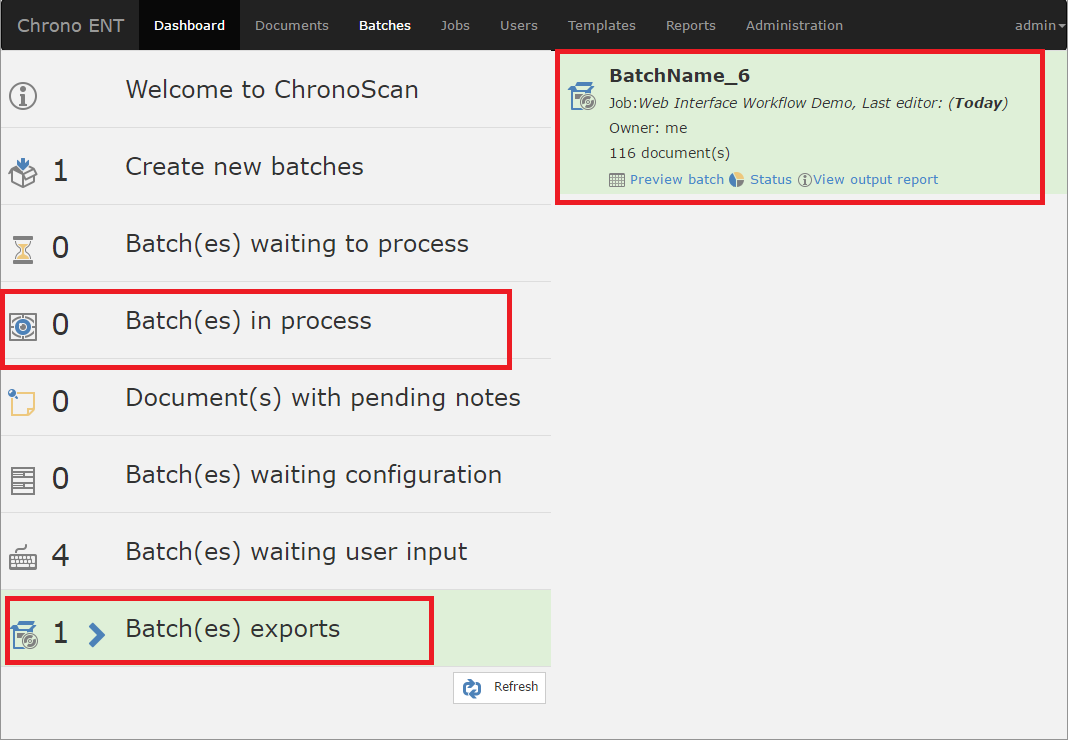 Batches being exported on the Dashboard tab.