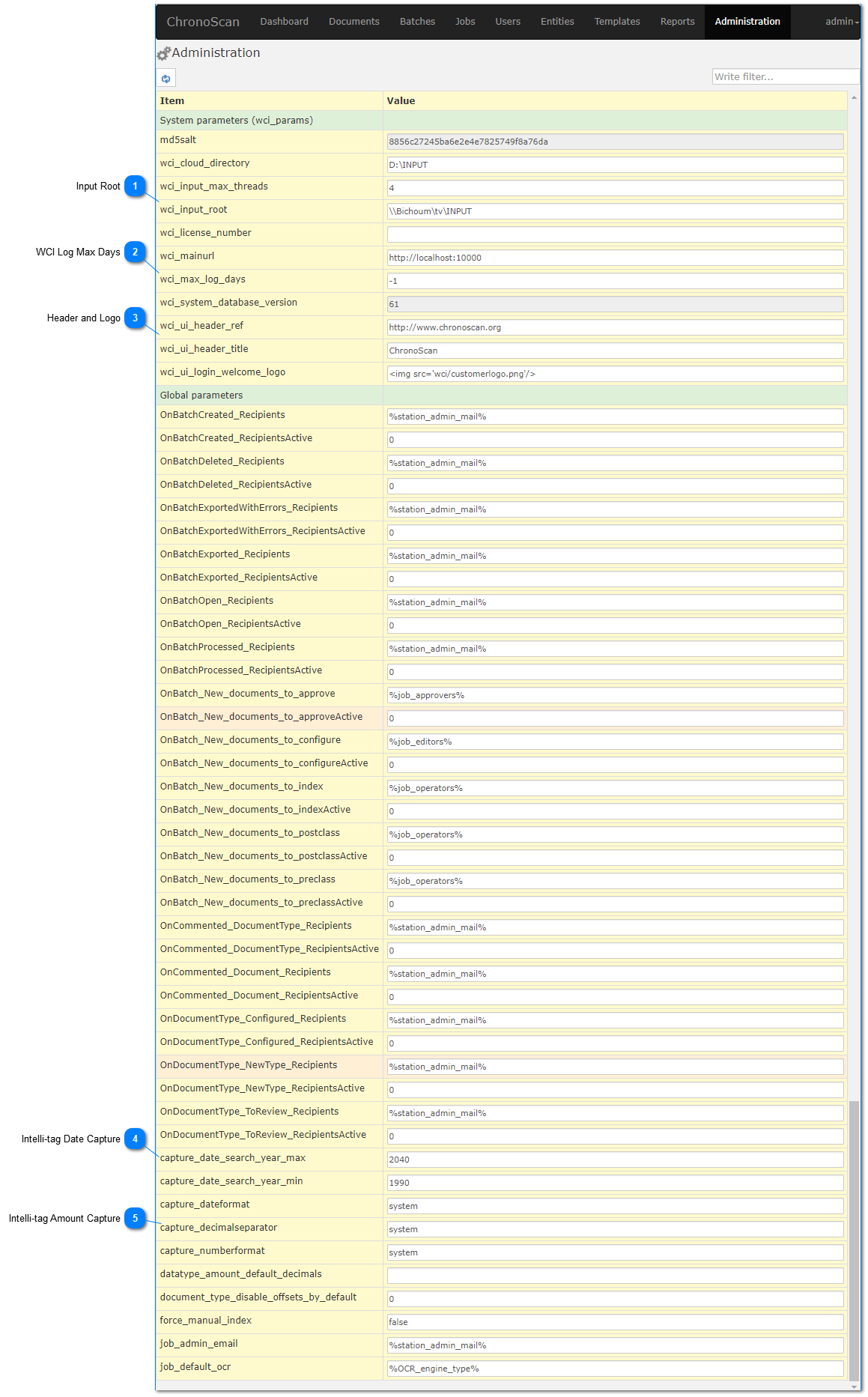 The administration tab will allow you to configure system parameters like the header title that shows up at the Web Interface and the welcome logo.

The wci_max_log_days setting will clean the system logs on the defined day interval.
Set -1 for no limit (default value)
After changing this value you must clean up the logs manually and then restart all of the ChronoScan.
Make sure that there are no active batches in the system or that the cleanup only affect older batches.
The logs are located on the WCI_User_Activity and ChoronoSys_Event_Track tables inside the ChronoScan Enterprise database.